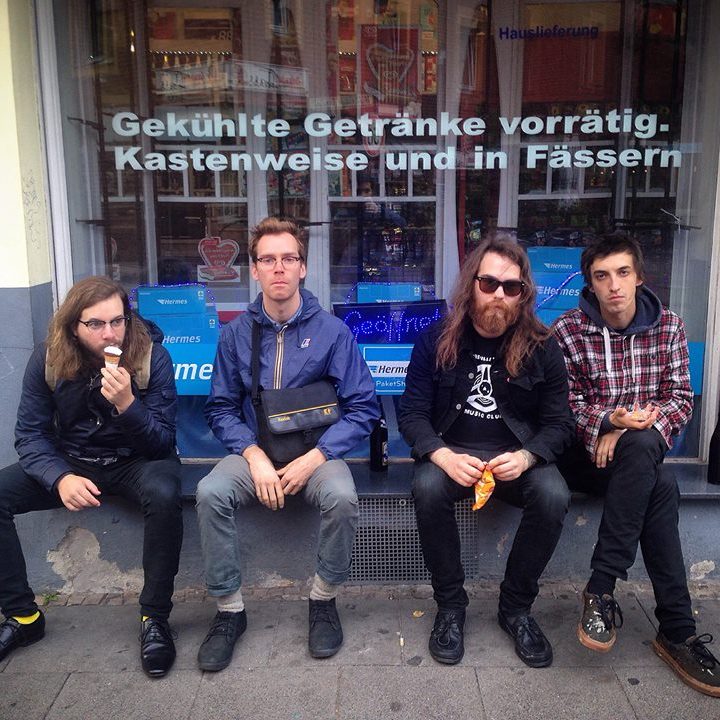 Little You Little Me cut their teeth through sweaty house shows in the industrial fog of Saint John, New Brunswick. Loud guitars articulate the fresh-faced foursome's dissatisfaction with the status quo. Since 2009, they've kicked crowds into sentience with ferocious fuzz-pop in the fine tradition of Eric's Trip and Thrush Hermit, adding their own rocky, coastal verve.
With perfectionistic dreamer Corey Bonnevie and world weary post-punk Gavin Downes on vocals/guitar, dashing Michael Milburn on drums, and the award-winning hair of bassist/vocalist Geoff Smith, LYLM have captivated crowds at Pop Montreal, Canada Music Week, Halifax Pop Explosion, and Sappyfest, and the finest beer-soaked honky-tonk dives in the East.
The grit gets a spit shine on their 2014 debut, "What Have You Been Doing With Yer Time?". This sonic snapshot of LYLM's raucous live shows was met with adulation by legions of fanboys and girls, local radio stations, and time-rich, cash poor young people throughout this impoverished land, who devoured its guitar based rock and thoughtful folky introspection with the rapacity of starving workhouse beggars.
"I'd Watch The Day Til It Died (2015) is a sophisticated yet still sprinkled with bits of plaster knocked out of the ramshackle walls of Corey and Geoff's recording studio on the Fundy Coast. It demonstrates a crazy capacity for invention, with tracks ranging from visceral rock to anti-pop introspection. From "Greed," a flippant indictment of New Brunswick's corporate overlords, to "Caught Between Us," an angry cri de cœur for the lover you swore you'd stopped thinking about, to the unexpectedly hardcore "Bored and Alone," which combines sheer skate-punk angst with crisp, unified gang vocals, LYLM's tracks wedge themselves into hazy late-night memories with Heffe intensity.
If your leather jacket isn't warm enough, if whisky is insufficient to re-kindle your passion for the scene, if you're running circles in your head, if you can't find your friends, we know for a fact foam insulation can't fix the cold, cold hole in your soul. Come blast some warmth into your bones by the oil-refinery flare of LYLM.