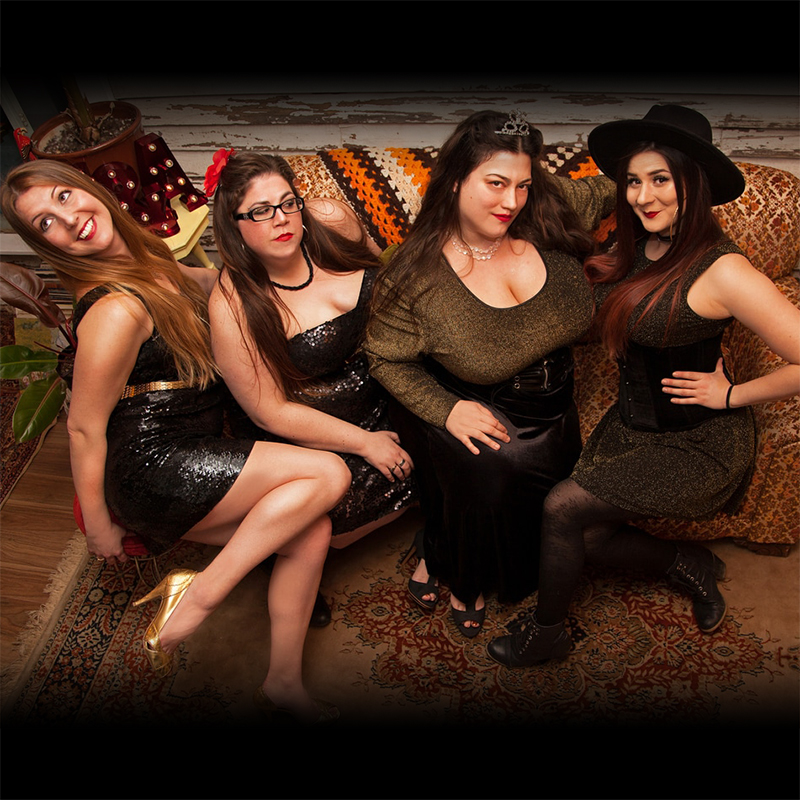 "If you enjoy your honky tonk on the bawdy side, Moncton band The Galpines will be right up your alley." (Ken Kelley, MusicNerd.ca)
This foot-stompin', harmony-centric, hyphen-lovin', all-female comedy-band credits themselves with pioneering an exciting new genre of music they've lovingly dubbed "Crass Country." Including tunes about streaking, binge drinking, and trips to the drunk tank, this brand of songwriting could only be stories taken directly from the pages of the sad memoirs of this ragtag group of weirdos.
Formed in the cold Maritime winter of 2013, The Galpines underwent several lineup changes before crash-landing into their current quartet configuration. Armed with an eclectic arsenal of guitar, ukulele, mandolin, and bass, they draw on influences such as Birdcloud, Those Darlins, and Garfunkel & Oates. "Basically it's punk masquerading as country music… with hilarious lyrical witticism and pretty accurate social commentary." (Hilary Ladd, The East Magazine)
2016 is a busy year for the group as they release their first five-song acoustic EP, including the sure-to-be hit singles "Truck" and "Shady Neighbourhood", with a colourful video for the latter recently launched on their YouTube channel. In the meantime, they plan to focus on writing new material and completing a lengthy stint in rehab, among many other disasters.